The deaf community faces daily challenges such as stigma, prejudice, and communication, but that's not all: medical studies show that deaf people experience mental health issues at a rate roughly twice that of the general population and that they also have significant difficulty accessing needed mental health services for deaf adults.
Depression, anxiety, and serious disorders like bipolar disorder and schizophrenia are common mental health difficulties in the deaf population.
Researchers have discovered that lip-reading isn't sufficient, sign language interpreters are limited, and many diagnostic methods rely on information that isn't widespread among deaf people.
Even though interpreting services are readily available, specialist mental health care for deaf and hard-of-hearing people appears scarce.
Mental health services for deaf adults are occasionally required for deaf children and teenagers. Like deaf and hard-of-hearing teenagers, hearing kids might have emotional or mental difficulties and be troublesome and involved with drug usage. It might be challenging to locate essential help for troubled deaf children and teenagers.
Mental health in the deaf adults
According to one study, between 15 percent and 26 percent of the population suffers from hearing loss. Being profoundly deaf, on the other hand, is a different matter, especially if you were born deaf and never had the opportunity to learn a spoken language.
About seven out of every 10,000 persons fall into this group, and the majority consider themselves to be a cultural minority who communicate by sign language rather than speech.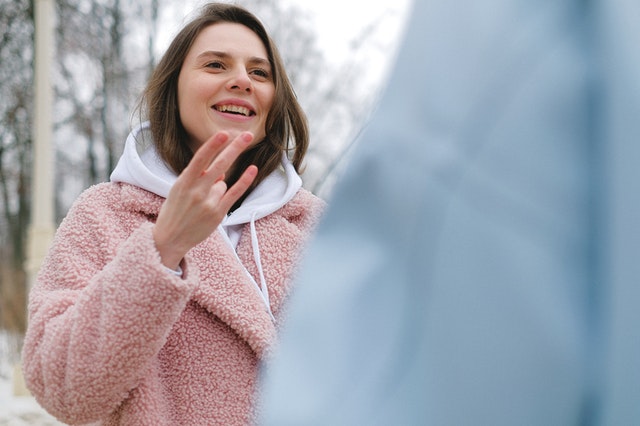 Mental health issues can arise due to trying to function in a hearing world. In one study of hearing-impaired people, 41% believed that communication problems, combined with family stress and prejudice, could lead to or contribute to suicidal depression, substance abuse, or violent behavior in some cases.
According to other studies, about a quarter of deaf students suffer from learning disabilities, developmental delays, visual impairment, or autism. Deaf children who have difficulty communicating with their families are four times more likely to develop mental health problems than deaf children who have few or no communication problems with family members.
Deaf children may be bullied at school, and deaf boys and girls are more likely to be sexual assault victims.
Why mental health services for deaf adults are important
Communication is needed but scarce.
Deaf persons have a hard time getting mental health services. More than half of the respondents in a small survey of 54 persons discovered that they couldn't find mental health services that they could use because they were dead.
Furthermore, psychiatric illnesses such as mood disorders are typically underdiagnosed in the deaf community, owing to communication challenges such as:
Only a few experienced interpreters can translate between English and sign language.
Translation issues between spoken and sign language
Differences in how deaf persons express their emotions and view mental health
In this case, reading and writing are insufficient substitutes for spoken language. Hearing loss has a significant impact on vocabulary, which is why so many deaf high school graduates read and write at a kindergarten level.
Types of mental health services for deaf adults available are :
Video therapists who work over the internet
In addition to typical in-office visits, some independent psychotherapists offer video consultations. Allison Freeman, Ph.D., a psychotherapist in Los Angeles, is one such independent therapist. Dr. Freeman, who suffers from hearing loss, charges the same amount for video therapy as in-office therapy. In addition, the Deaf Counselling Centre, a deaf-owned business, offers video and e-mail psychotherapy and consulting, as well as in-person appointments.
Social Service Agencies and State-Provided Services
Some states have particular mental health services programs, such as:
Deaf Services is a service run by the Alabama Department of Mental Health.
Aspire Indiana and Regional Mental Health Centre provide deaf and hard-of-hearing services in Indiana.
The Department of Mental Health in Missouri provides a deaf services unit.
The Greater Nashua Mental Health Centre in New Hampshire provides mental health treatments to the deaf.
Hearing-impaired people can receive services at facilities run by the New York State Office of Mental Health.
A statewide network of regional specialists exists in North Carolina.
The South Carolina Department of Mental Health provides deaf and hard-of-hearing people. They assist deaf and hard-of-hearing persons in all counties in the state with community mental health services.
Hospitals for treatment
A few hospitals provide dedicated programs to handle the mental health requirements of deaf patients. The Deaf Wellness Centre at the University of Rochester Medical Centre in New York offers mental health services and sign language interpretation. The Deaf Health Clinic at Dexter Health Centre in Michigan provides in-person and video appointments, primary care, and an integrated behavioral health program.
Houses on the Halfway
There aren't many halfway houses for deaf and hard-of-hearing people recovering from mental illness or addiction. Deaf Reach in Washington, D.C., offers deaf people with mental illnesses supported, semi-independent, and independent living options.
Specialized Services in Schools
Residential care for deaf children and teenagers is available. The Pressley Ridge School for the Deaf, for example, is a small private school for deaf students with emotional or behavioral difficulties or who are on the autistic spectrum in Pennsylvania. Both kids and their guardians receive customized psychological and behavioral counseling at the Walden School in Massachusetts. A mental health facility at the Lexington School for the Deaf in New York provides counseling to deaf and hard-of-hearing pupils and their families.
Conclusion
Mental health concerns can arise due to managing in a hearing environment. In one research of hearing-impaired people, 41% stated that communication challenges, together with familial stress and prejudice, could lead to or contribute to suicidal depression, substance addiction, or aggressive behavior in some situations. 
Thus, mental health professionals must also learn to detect and manage the disparities in how deaf people express their feelings and expressions compared to hearing people. Mental health services for deaf adults are a must to better their mental health.
Take care of mental health and keep reading our weekly blog posts.