People use mental health awareness hotlines for a variety of reasons, including depression, anxiety, bipolar illness, post-traumatic stress disorder (PTSD), and eating disorders.
You are not alone, Your Mental Health Pal is with you and always there to help you with mental health awareness. Many people face comparable difficulties, and services are available to assist them. You may feel as if nothing would ever change during a crisis. Getting in touch with a mental health awareness hotline is intelligent to start looking for help.
Mental health issues cause you to think, feel, and act differently. They can start at any age and impact your mood and social relationships. Many mental illnesses coexist with other problems, including substance abuse and addiction. Some conditions deteriorate over time if they are not treated. Calling a hotline number if you think you might have a mental health problem could be the first step in getting help.
Should I call a mental health helpline?
It's natural to be concerned about calling a mental health helpline and speaking with someone you don't know, but those who work at mental health helplines have a lot of experience talking to people just like you. You don't have to mention your name if you don't want to—everything you say to them is private and confidential.
Most mental health awareness hotlines are free to call, so if you've never sought therapy from a psychiatrist or therapist before, this is a good place to start. You may learn more about mental health issues and treatment options, as well as what to expect when you first meet with a mental health doctor or counselor. Many mental health awareness hotlines can assist you in finding treatment options.
Talking about your personal experience to someone who understands what you're going through can be beneficial.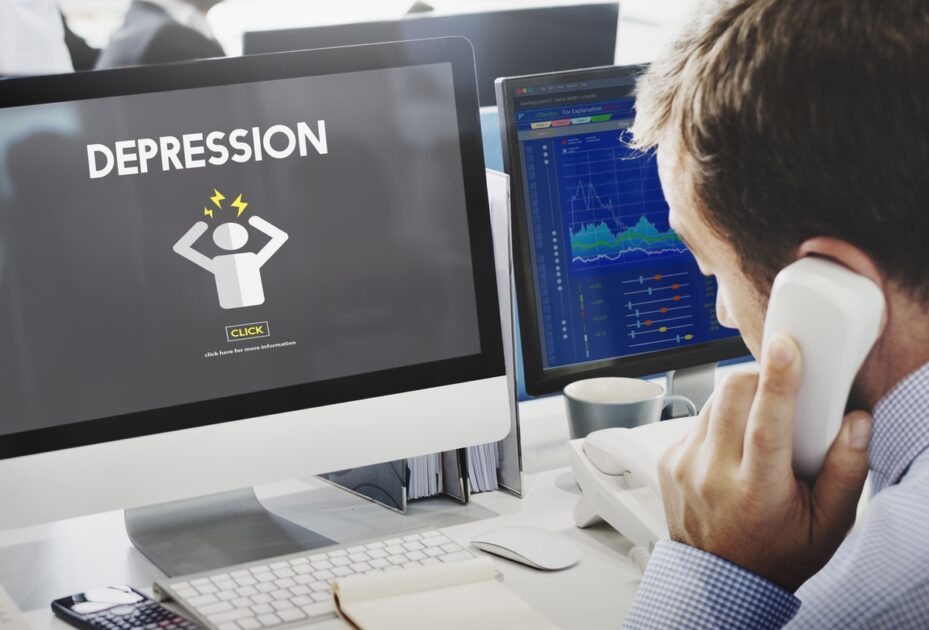 Watching someone you care about battle with bipolar illness, PTSD, or any mental health issue can be difficult, frightening, and infuriating. As a result, mental health awareness hotlines are also available to friends and family members of people with mental illness. Talking to someone about your experience who understands what you're going through can be beneficial. A mental health awareness hotline can also provide further information about symptoms and steps to support your closed ones if you are concerned that they may require treatment.
People dial mental health helplines for a variety of reasons, including the following:
Study the various signs and symptoms of mental illnesses.
Speak with someone who knows what you're going through.
Get treatment that is both anonymous and confidential.
Talk about a personal issue.
Make an appointment with a therapist or psychiatrist.
Locate a mental health treatment facility.
Find out more about your treatment options.
Inquire about what is healthy and what isn't.
Learn how to talk to a friend or loved one dealing with mental health issues.
Inquire about a linked substance abuse problem.
Look for a person who can empathize with you.
What Questions Should I Ask?
Calling a mental health helpline is a great way to get answers to all of your queries about behavioral and emotional issues. Many people don't ask their friends, family, or doctors questions. When you call a mental health awareness hotline, you can speak with someone knowledgeable about mental illnesses and treatment options. These hotlines exist to provide information to people like you to make informed decisions. You could ask the following questions:
How can I tell someone whether I have a mental illness or not?
What and how should I cope if I'm having a panic attack, a manic episode, or another type of crisis?
Is it possible to treat mental illnesses?
Do I need to take any medication?
What are the signs and symptoms of mental illness?
What if I have a number of mental health problems?
What if I'm a drug or alcohol addict?
Is it necessary for me to attend a special treatment program?
How much does mental health therapy cost, and is it covered by my insurance?
What are my options for the following steps?
A helpline can help you learn more about mental health illnesses and their treatment if you're having trouble comprehending what's happening with a friend or family member. It can be difficult to talk to a loved one about mental health, but you can prepare by phoning a mental health awareness hotline and asking questions first.
Questions that you can ask in a mental health hotline include:
What should I do if I believe a friend or family member requires assistance?
What type of resources do I have, and how can they assist me?
Should I express my worries to the individual?
What should I say to someone I care about who is suffering from depression, anxiety, or another mental illness?
What are the signs and symptoms of prevalent mental illnesses?
What can I do to assist someone who is abusing drugs or alcohol?
How can I help someone with a behavioral addiction to gambling, pornography, or shopping?
What are my loved one's therapy options?
What can I do to support them during their treatment?
What is mental health?
Your emotional well-being is your mental wellness. It refers to how you feel, think, and react to things in your day-to-day existence. Your mental health impacts your mood, stress management, interpersonal relationships, and decision-making. You can achieve your full potential and lead a healthy life if you have good mental health. However, if you're depressed, anxious or stressed out, have an improper relationship with others, or have a history of trauma or abuse that causes flashbacks or other symptoms, your mental health is likely stopping you from living the life you want.
You can achieve your full potential and live a healthy life if you have good mental health.
When diagnosing mental health illnesses, clinicians seek specific signs. However, some broad indicators indicate the presence of a mental health problem, and those experiencing them should seek a more thorough assessment. These are some of the warning signs:
The person's personality evolves.
Having difficulty coping with everyday stress or tasks.
Ideas that are strange or grandiose.
Anxiety that is out of control.
Apathy or depression that has lasted for a long time.
Suicide is something that many people think about or discuss.
Abuse of drugs and alcohol.
Mood fluctuations are extreme.
Anger, animosity, or violent behavior in excess.
Many persons who suffer from mental illnesses simultaneously suffer from substance abuse and addiction. People with mental health issues are about twice as likely to have a substance abuse problem as the general population. The opposite is also true. Those who abuse drugs and alcohol are nearly twice as likely to suffer from depression and anxiety as the general population.
Free Awareness Hotline Numbers-
If you or your loved ones or someone you care about has a mental health problem, call one of these lines to learn more about the different types of mental illnesses and to connect with helpful resources in your area.
Call the Countrywide Suicide Prevention Lifeline's national network of local crisis centres if mental health issues are causing you to ponder suicide or think about death frequently. This 24-hour crisis hotline offers free and discreet emotional assistance and crisis intervention to anybody in need.
Anyone experiencing mental health issues or an emotional crisis can reach out to this one-of-a-kind helpline by text message. Counselors with advanced training provide support and guidance to help you relax and stay safe.
Suppose you're ready to seek professional help for your mental health problem. In that case, SAMHSA's helpline and web-based behavioral health treatment services locator can direct you to local treatment providers, therapists, support groups, and community resources.
The NAMI Helpline is open from 10 a.m. to 6 p.m. EST Monday through Friday to answer general concerns regarding mental health challenges and treatment alternatives. You may learn about local mental health services and how to assist a loved one in seeking care.
This week, you can get ready by brainstorming and identifying your mental health therapy goals. If you haven't found a therapist yet, you can do online therapies. We're sure you'll hit the ground running if you can figure out your goals before you even start treatment!
Don't break your engagement with good reading. Stay tuned for our latest blog posts on mental health.