How to Find Mental Health Services? – A Step-by-Step Guide
With technological, social, and economic changes our society has witnessed in the 21st century, mental health problems are rising- whether it is anxiety or depression. 
The process of finding mental health services is not easy. There are a lot of barriers that might present themselves in our way of making the decision. This guide will walk you through the process and make it easier to find the help you need.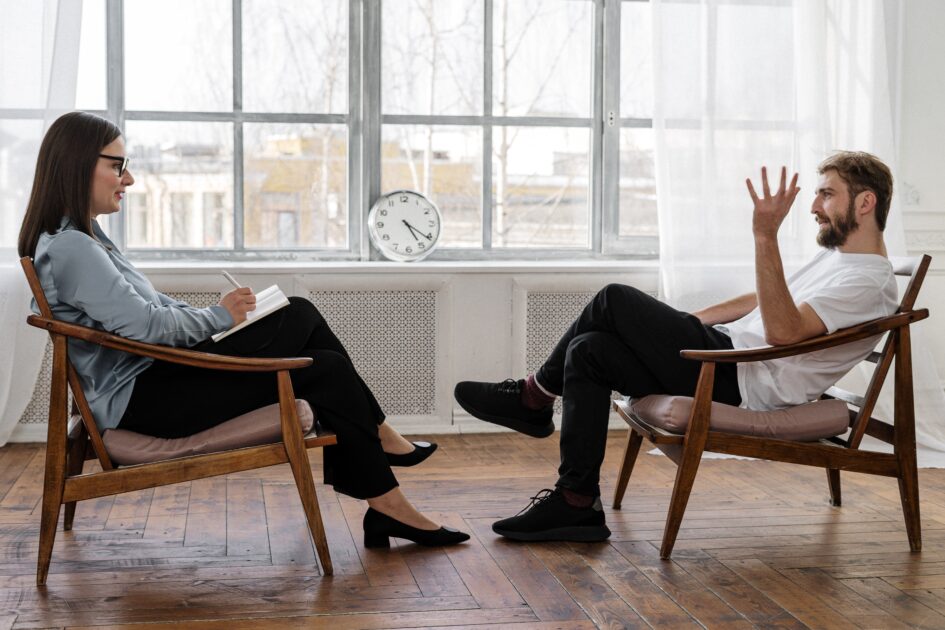 What Are Mental Health Services?
Mental health services assist those experiencing a difficult time in their life, typically due to a mental illness or traumatic experience. Mental health professionals may offer therapy, counseling, medication treatment, or other forms of support. In many cases, the goal is for the individual to regain control over their lives and feel greater self-awareness and satisfaction.
Mental health services can be provided in an outpatient setting (where people visit monthly), inpatient facility (where patients stay overnight), or community clinic format. There is also a growing trend toward providing mobile mental health services that allow individuals access to care anywhere they go.
Why Are Mental Health Services Important?
Mental health services are important because they provide the support and treatment you need to be able to function normally. You may feel alone and isolated if you are suffering from an illness. However, your mental health care team will be there regardless of the situation.
Thankfully, various mental health resources are available for those who need them. 
Mental health services are vitally important because they provide people with access to the needed support and care. This can be life-saving, especially for those who may not have anyone else to turn to for help. Mental health problems can range from mild anxiety disorders to full-blown psychosis and anything in between.
Mental health services offer a safe place where you can talk about your feelings without judgment or embarrassment. They also provide resources such as hotline numbers, online chat platforms, peer support groups, and more.
By seeking out mental health services when you need them, you can ensure that you're taking the steps necessary to improve your overall well-being.
A Step-by-Step Guide To Getting Therapy
Most people consider starting therapy because one or more aspects of their life feel challenging or overwhelming.
However, finding a therapist is also overwhelming. It can bring up our opposition and diminish our momentum for better self-care. Choosing the right therapist depends on your needs and the counseling style that will work best for you. 
If you want to discover a counselor who can change your life, you should take a few measures. These actions might involve:
Putting Your Symptoms In Writing
Putting your symptoms in writing can be extremely helpful when dealing with mental health issues. Doing this lets you list the things that are causing you distress and track your progress over time. This way, you will have an easier time identifying and addressing factors contributing to your problems.
Additionally, by sharing your experiences with others, you may find support and understanding. Talking about mental health is often difficult – adding other people's struggles into the mix only makes it harder.
However, by opening up about what's going on for you, chances are high that you'll eventually feel better emotionally and physically.
Reviewing Your Insurance Coverage
Many don't know their insurance plans cover their mental health services and therapy costs. Typically, medical insurance covers a maximum of twelve sessions per policy year. It can be enough or not, depending on how long you decide to continue in therapy (generally, this is decided at the end of the first session).
However, your insurance may even cover more sessions if you have an existing mental health condition. Additional diagnosed mental health conditions, or have been diagnosed with a severe mental illness in the past. In some cases, you might be able to get coverage for sixteen or more sessions per year.
Researching A Therapist
When researching therapists, seek out credentials and any professional training. Many therapists will have experience and certifications that you can use as a guide to what is best for you. When researching, ask about their training, experience, and reviews from previous clients. Earning a Ph.D. in psychology does not make someone a qualified therapist. Many people earn their degrees without having the experience or discipline to be properly trained.
Do Your Homework Before Starting Therapy
 The process can be overwhelming and confusing when you start a new therapy. It is important to do your homework before becoming involved in therapy. There are many resources out there that can help you in your search for the right therapist for you.
It is important to understand that there are many types of therapy available. To ensure you get the best results and fit, it is important to do some homework on your own before starting therapy.
It is beneficial to have a basic idea of what you are looking for in a therapist before you begin looking. This prevents wasting time seeing therapists who may not be a good fit for you and can make the experience more enjoyable and productive.
Setting Up An Initial Appointment
The first step in the process is to set up your first appointment. Most therapists are available by phone or email and will ask you to complete a questionnaire they can review to see if they are the best fit for you. Most of these questionnaires have many questions like: 
What is your primary goal or concern? 
What type of therapy do you think would be best? 
A good therapist will guide you through these questions but also be willing to listen to any concerns about their services and how their practice operates.
How To Find Mental Health Services If You Can't Afford Them?
Seek in-network first — if no healthcare service is available, try to find federally qualified health centers.
Private therapists will often work for — as low as $10/hour.
See if you're eligible for Medicaid for free therapy. Low–income families, qualified children, pregnant people, and individuals receiving Supplemental Security Income (SSI) are eligible to enroll for aid.
Your local training institutes may provide free sessions for up to two years.
How to Find Mental Health Services? – A Step-by-Step Guide
If you're looking for professional treatment providers that can treat an addiction to alcohol or drug use, look no further than the following list.
How to Find Mental Health Services? – A Step-by-Step Guide
If you're looking for treatment providers that specialize in providing services to a specific audience, this list of professional provider organizations can help you find what you're looking for.
The National Suicide Prevention Lifeline's 24-hour toll-free crisis hotline can put you into contact with your local crisis center. Dial 1.800.273.8255 to seek immediate help in your area.
To discover what you need to know about the new 988 Suicide hotline start from here .
The Child-Help USA (1.800.422.4453) crisis line assists child and adult abuse survivors.The hotline is staffed by mental health professionals and provides treatment referrals.
Conclusion
Nowadays, people are more aware of the importance of mental health and how it can greatly impact their overall life. But due to the lack of awareness and proper information, many people end up suffering in silence. As such, we hope that our guide might be able to help you in finding mental health services that would suit your needs.
Mental health is not just about feeling anxious or depressed from time to time. It can also lead to social withdrawal or addiction if left untreated.
We hope you've enjoyed this guide on how to find mental health services. Mental health activism has increased on college campuses as the stigma around mental illness has begun to decline. To learn more about the mental health services offered on college campuses, click here.
To learn more about mental health, subscribe to Your Mental Health Pal.