Do you have a mental health awareness workplace policy in place? What steps does your organization take to address employee mental health concerns? Is there a counseling session or seminar scheduled on this subject?
Assume you're having trouble answering these questions. In that situation,  you're likely to touch behind in anticipating your employees' mental health needs.
But don't worry, there's still time.
Nowadays, organizations are becoming increasingly aware of the importance of mental health among employees. Employers recognize that employees' declining mental health can lead to serious productivity concerns, which will harm the company in some way.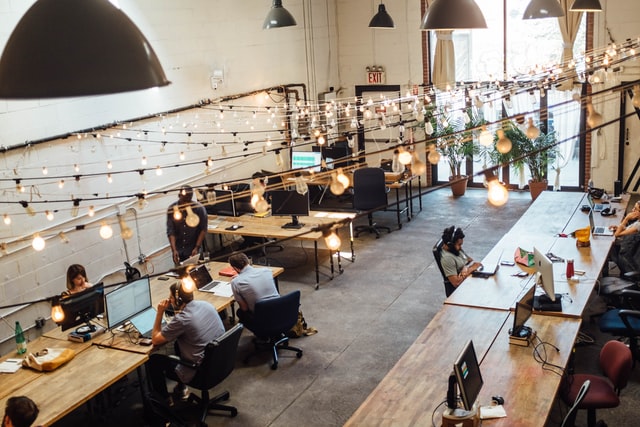 Organizations are obliged to take a step forward in ensuring excellent mental health for their employees by leaving stigma, shame, and denial in the past. Employees have a hard time balancing work and life while dealing with social isolation and worry–all the more reason why mental health awareness should be emphasized in every workplace.
It is possible to thrive if one's mind is in good shape. We understand this, and employers are beginning to recognize the importance of employee well-being. Companies are introducing different corporate wellness programs with the well-being concept in the workplace. 
According to studies, companies with a high level of mental health awareness at the workplace are more likely to succeed. According to studies from the University of Warwick, organizations that prioritize employee wellness can see a 12 percent increase in production.
Note – According to the National Alliance on Mental Health, the US economy loses around 193.2 billion dollars each year due to mental health issues.
Why is mental health awareness at the workplace important?
Employees are an organization's heart and soul. As a result, when their health is jeopardized, their overall health suffers.
Raising mental health awareness at work
Workplace anxiety and depression are common health problems undiagnosed for long periods. On the other hand, physical problems do not have this problem because they have obvious symptoms. Mental health disorders, on the other hand, are challenging to identify.
But, as the saying goes, psychological and physical health are intertwined. There is no denying that one is inextricably linked to the other.
We all have highs and lows, whether we admit it or not. The lows can sometimes be so severe that we acquire tension, anxiety, and depression. And some people suffer much more severe mental illnesses, such as eating disorders, bipolar disorder, or schizophrenia.
Suffering from any of these can significantly influence our participation and give our best effort at work. Fear and stress have taken over mental peace, especially with the growing number of furloughed employees due to COVID19.
In such circumstances, businesses should have a single corporate aim of being vigilant and promoting employee mental health to make people feel supported and secure.
Boo is subject among peers because of the stigma linked to it. The situation before this one was quite different. Employers previously lacked a specific procedure for dealing with this issue.
Employees who were in pain used to remain silent. Nobody had a good understanding of the indications and symptoms of poor mental health.
Today, though, the scene has altered. People are starting to realize that mental health either keeps us going or makes us sulk. Furthermore, discussing it publicly can be used as a preventative healthcare approach.
As a result, increasing workplace understanding of mental health concerns will boost employee morale while also cultivating an inclusive environment where employees can bring their complete selves to work. Furthermore, firms can save a lot of money in the future by lowering healthcare costs.
How do you understand if employees are struggling with mental health issues?
Wouldn't it be simple if you could figure out what problems your staff is having on your own?
If you work in human resources, keep an eye out for these indications in your employees to see if they have severe mental health issues. If they do, you can take the necessary precautions.
Having bodily symptoms such as fatigue or headaches
Workplace mistakes are more likely, and productivity suffers as a result.
All the time easily irritated and inversely complacent.
Working hours were messed up, with employees being distracted during the day and working until late at night or early the next morning. They may also be working far longer hours than are required.
On their part, they have a high percentage of absenteeism.
Approximately half of your employees have had to deal with a mental health condition at some point in their lives. It could also indicate that your company has a significant likelihood of having employees discreetly battling with their lives.
Organizations must be willing to provide mental health programs for employees to use to build a workplace culture that is fully cognizant of mental health issues. It allows your employees to determine what they really want, thereby assisting them in making decisions. 
It can be challenging to get your employees to care about mental health issues. In any case, employers must be agile enough to seize the correct opportunity as soon as it presents itself.
What better time for HR professionals to discuss this complex topic with employees than during Mental Health Awareness Month?
Employees will be aware of the resources available to them simultaneously. 
It is true to claim that HR professionals are powerful position to provide a sound support system to their employees.
So, in this Mental Health Awareness Month, let me give you a few ideas on how you may make your workplace more open, aware, and accepting for your staff. They may appear to be scary at first, but then there they are-
1. Get rid of the stigma
In the long term, treating mental health as a taboo subject can be harmful to the firm. Everyone at work must understand that mental health is necessary, not a luxury.
If your company's culture isn't used to mental health, talk about the real-world repercussions in meetings with management and employees.
Tell them how an employee's mental health affects their ability to work and how this negatively influences their earnings and productivity. Also, provide them precise figures by emphasizing the number of people who suffer from mental illnesses.
Additionally, businesses must ensure that their employees have access to the greatest care facilities accessible to compete in the broader.
2. Hold workplace activities
As we all know, the United States observes Mental Health Awareness Month by participating in various activities centred on a specific theme. Spreading the word is accomplished by branding on social media, booklets, films, and seminars, representing the topic.
You might use this time to start a discussion on mental health among your employees. All you have to do is make a note in the business calendar for May. Encouragement to speak up is a great method to get your employees' attention and get them involved. As a result, the stigma associated with the subject will be permanently removed.
Even noting the event in the corporate newsletter and sharing mental health quotations via emails and notifications will help your employees understand the magnitude of the problem.
3. Provide a platform for discussion
Setting out a particular time to discuss mental health with your staff can go a long way toward raising awareness.
Every organization's HR personnel should hold weekly meetings with their employees, both one-on-one and in groups, to discuss concerns affecting the latter. The dialogue does not have to be formal. Make it comfortable for your employees to express themselves.
The establishment of this forum will foster a sense of mutual trust between employers and employees. This, in turn, would assist the former in resolving the issue before its occurrence. Conversations can occur during meditation sessions, outside in the fresh air, or in relaxing locations.
Even if you don't have all of the answers right away, showing that you're willing to talk about it is more significant. So, be open and honest with the team and allow them to share their hearts.
Ascertain that the discourse contains the most up-to-date mental health facts. And have these dialogues regularly to ensure that your wellness communications strategy is in place.
The main point of this practice is to remind staff that no matter how complicated things grow, there is always a way out.
4. Introduce inclusive policies
How will you deal with the many mental health issues if you don't have policies in place?
Your company is missing out on a huge potential if it doesn't have a mental health strategy in place.
Other than that, how would you prevent workplace discrimination, harassment, or the prevalence of mental health stereotypes? Isn't that true?
Furthermore, without strong policies, employees would be blind to the severity of the situation. Some people may struggle silently because they lack the motivation to speak up.
When rigorous laws are in place, mental health awareness in the workplace can be propagated. In this manner, the entire organization will be concerned about the situation.
Please evaluate any policies that pertain to mental health if you have them. See if there are any ways you can improve them to serve your employees better.
5. Lead by example
What could be better than setting an example for your employees as an employer?
When it comes to achieving a work-life balance, set boundaries, availability throughout office hours, and complete rest after 6 p.m. Don't take work home with you, and don't work overtime unless it's an emergency.
Make your staff aware of the importance of maintaining good mental health. Demonstrate how taking a vacation, working solely during business hours, and not responding to emails after business hours give you mental tranquillity, which is a requirement.
Work for the length of time you expect your employees to work. Encourage your employees to take a mental health day off if possible to relieve stress. Emphasize the importance of healthy mental health.
And, as the saying goes, the more you tell your staff about it, the more they believe it and are aware of it. And that's a win-win situation for everyone.
6. Train the managers
Employee mental health knowledge isn't the sole issue. Even the managers should be well-versed in the subject. It's not enough to preach about mental health. At the same time, the company culture must be upgraded.
That is, indeed, the first step. Workplace culture should also evolve.
Managers should receive sufficient training to assist staff in identifying and intervening with mental health concerns if any exist. Because each employee is unique, appropriate training is required.
To be a good boss, you must attempt to interpret each employee's issue and make them aware of it by providing proper support.
7. Launch employee assistance program
Employee Assistance Programs (EAPs) are a helpful tool to raise mental health awareness. Participating in such initiatives with your staff is a win-win situation for employers and employees.
These initiatives are implemented in the workplace to assist employees because they look to their bosses to help them resolve issues that are negatively impacting their mental and physical well-being.
EAPs include stress management tools, counseling sessions, mental health tests, and even workshops. All of the above programs will improve your team's emotional well-being.
A one-on-one counseling session is generally beneficial since it allows individuals to express themselves freely.
The counselor must be well-versed in the subject and have prior expertise for this to happen. They must also be reassuring enough for employees to feel comfortable confiding in them. As an employer, it is your responsibility to ensure this.
In terms of seminars, bring in a well-known speaker or a professional capable of raising mental health awareness. They must pique the interest of employees.
Aside from that, mental health screenings are available. These checks, which may be done online and in person, might encourage employees to seek help when needed.
As a result, supplying your staff with the tools mentioned above will help them understand what they're going through emotionally, how to deal with it, and which services to use.
8. Explain the concept of stress
Did you know that there are numerous sorts of stress? Yes, you read that correctly.
When it comes to raising mental health awareness among employees, determining the type of stress they are experiencing is the first step. You must choose the form of stress your employees are facing.
There are positive sorts of job stress, such as increasing motivation and pushing workers to be more creative. On the other hand, unhealthy stress is the source of all problems. It can cause despair and anxiety, which are the last two things we want for our staff. Thus, there are a lot of turnovers.
All you have to do now is separate the two sorts of stress in front of your employees, explain them, and identify the type of stress affecting them.
You can also give them tips on dealing with unhealthy stress while valuing the positive. This way, both you and they are on the same page.
As a result, the aim of raising awareness has been completed.
9. Run physical health campaigns- 
Create creative programs that involve your staff in mental health awareness month. Why not add athletic activities such as walkathons, marathons, and swimming as well?
Form teams, divide your staff into them, and participate in the numerous health challenges and contests. You can kill two birds with one rifle this way.
You'll be able to raise mental health awareness among your employees and ensure their physical and emotional well-being because walkathons and marathons provide several physical and psychological benefits.
They aid in stress relief while also keeping the body fit and active.
Yoga and meditation will be beneficial and relaxing for both the body and mind during work. As we all know, yoga and meditation improve mental clarity, bodily awareness, and concentration.
What else would you like for your workers?
When the entire organization rallies behind a cause, that cause—in this example, mental health—becomes the center of attention.
Walking challenges are a common feature of workplace wellness programs, and companies are growing better at executing them.
As there is a rise in work-from-home opportunities, virtual walkathons are becoming increasingly popular. During pandemics, virtual wellness programs are the go-to and most convenient alternative.
Virtual health services like Vantage Fit are gaining traction among businesses, allowing companies to measure their employees' physical activities. This program has features such as step trackers and a 7-minute training session, among eleven others that are useful when holding walking and running competitions.
In addition, there is a leaderboard that may be used to track one's progress. Employees are also motivated to achieve more and set challenging goals.
It would help if you also reward them for achieving such objectives.
Do you see the link now?
Keeping employees happy while raising mental health awareness helps them grow into psychologically and physically healthy people.
Wrap Up
COVID-19 has wreaked havoc on workplace culture in a variety of ways. People's mental health has suffered a lot due to working from home. Coping with social isolation has also proven to be a challenge.
Being at home 24*7 only leads to sadness, anxiety, and a sense of loneliness.
This pandemic has flipped everyone's lives upside down, especially with the growing number of furloughed employees.
As a result, companies should take the initiative in such situations and come to the rescue by openly discussing mental health issues with employees.
As a result, Mental Health Awareness Month is a broad call to action for businesses to embrace an open-door culture.
Remove the stigma regarding mental health in your workplace and create a happier, more productive environment.
If you think your mental health issues are increasing to an extreme level, then you can go for online therapies too.
Don't break your engagement with good reading. Stay tuned for our latest blog posts on mental health.