Mental health influences all elements of our life, whether we realize it or not. It affects how we think and feel, make decisions, and behave around other people.
Mental health issues have existed for as long as people have. Thankfully, we now live in a culture that recognizes the significance of discussing these concerns and extending acceptance to those in our life who battle with their mental health.
Improved mental health translates to a higher quality of life. Many therapists, psychiatrists, and mental health specialists have taken on the role of maintaining our mental health for students' education by writing books on topics ranging from daily pressures to depression.
The top mental health books for students for their better well-being are listed here. Readers will be inspired to overcome their obstacles while also developing a new appreciation for others who think and feel differently than they do.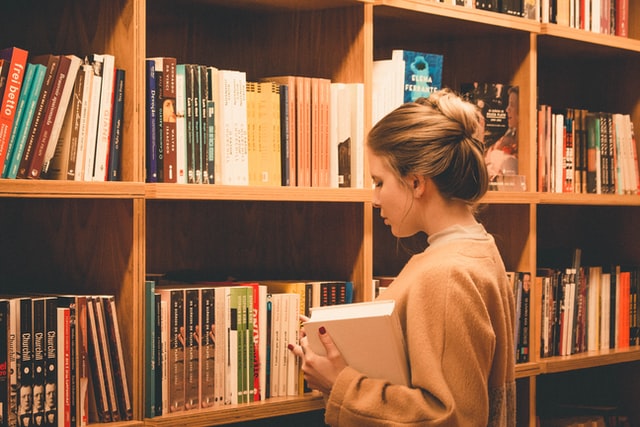 Our Top Picks-
This too shall pass Stories of Change, Crisis and Hopeful Beginnings
We've Been Too Patient: Voices from Radical Mental Health–Stories and Research Challenging the Biomedical Model
Black Pain: It Just Looks Like We're Not Hurting
Maybe You Should Talk to Someone
Be calm: Proven Techniques to Stop Anxiety Now
Christopher Paul Curtis, a winner of the Newbery Medal, brings his usual wit and pathos to the narrative of a youngster trying to do the right thing in the face of history's most heinous injustices.
Charlie, a twelve-year-old boy, is having a bad day. Cap'n Buck, the most terrifying man in Possum Moan, South Carolina, has come to collect a debt from his father, the share crops are dry, and his father has recently died. Fearing for his life, Charlie makes a bargain with Cap'n Buck to track down several people suspected of stealing from the Cap'n and his employer. Charlie thinks it's not such a bad deal until he meets the fugitives and learns their actual identities.
Torn between his guilty conscience and survival instinct, Charlie wants to determine his next step as quickly as possible. It's only a matter of time before Cap'n Buck realizes what's going on.
The Memory of Light, based on Francisco X. Stork's own experience with depression. It is an unusual young adult novel that concentrates not on the circumstances leading up to a suicide attempt but on the recovery after one – about surviving when life doesn't seem worth it and how we continue nonetheless.
Vicky Cruz, 16, awakens in a hospital psychiatric unit following an unsuccessful suicide attempt. Now she must find a means to recuperate – and maybe save others along the way. Knowing one thing, Vicky Cruz wakes up in the Lakeview Hospital Mental Disorders unit. 
She shouldn't be alive after her suicide attempt. But then she meets Mona, the live wire; Gabriel, the saint; E.M., who is constantly angry; and Dr. Desai, a calm power. They encourage her to reassess her life before Lakeview via tales and honesty, compassion, and hard work and offer her acceptance she's never received.
Vicky's newfound tranquilly, however, is as fleeting as the flowers that grow surrounding the hospital. When a crisis causes the group to break up, returning Vick to the world that pushed her to suicide, she must rediscover her bravery and strength. She might be missing them. She has no idea.
3. This too shall pass Stories of Change, Crisis, and Hopeful Beginnings by Julia Samuel
We live in a civilization of infinite options, and life is more complicated than ever. In this too shall pass, prominent psychotherapist Julia Samuel relies on hours of discussions with her patients to demonstrate how we learn to adapt and survive during our most challenging and transforming circumstances. 
Illuminated by the most recent sociological and psychological research, this book deals unflinchingly with family, love, job, health, and identity difficulties, from a lady considering leaving her spouse for a younger lover to a parent dealing with a devastating medical prognosis. 
There is something for everyone, from a new mother grappling with the decision to return to work to a young guy coping with the fallout from coming out to a lady starting over after losing her career.
These dramatic, vivid, and highly personal stories about ordinary people will enhance our knowledge of our unique response to change and illuminate how we tackle problems at all stages of life.
"We've Been Too Patient" is a collection of 25 tales and essays that depict the tragic reality of many people who have been diagnosed with a mental disorder. Editors Kelechi Ubozoh (consultant and keynote speaker) and L.D. Green (advocacy and author) painstakingly gathered accounts of mental health experiences to dispel the stigmas that so readily surround mental health areas.
Overmedication, police violence, electroconvulsive treatment, compulsory hospitalization, experiences that result in profoundly altered moods and suicidal thoughts: these are the problems of the "mentally sick." While much has been written on the structural flaws of our mental health care system, this book offers voice to individuals who have personal experience with psychiatric movements, such as people of colour and LGBTQ+ groups, who are typically excluded from the discussion. Its mission is to identify viable alternatives to the "Mental Wellness Industrial Complex" and to change the discourse away from mental disease and toward mental health.
5. Black Pain: It Just Looks Like We're Not Hurting by Terrie M. Williams
Terri Williams, an author, and mental health advocate is aware that Black people suffer. She understands since she is one of them. Williams confronts depression in Black Pain, a still taboo topic, particularly in the Black community.
Williams addresses emotional anguish and how it impacts the Black experience straightforwardly, urging women and men to seek treatment without feeling guilty.
Williams knows what it takes to eventually come to terms with your inner grief after experiencing depression firsthand as the leader of a demanding public relations firm. She reminds us that addressing our experiences full-on and seeking solutions with the aid of others is brave, not cowardly. 
Dr Diane McIntosh, a psychiatrist, describes her experiences working with individuals who have been diagnosed with depression in "This Is Depression." She walks readers through the most frequent causes of depression, the depression diagnostic process, and the many therapy choices available to each individual.
Her perspective on the subject is not just based on research. Still, her utilization of patient tales gives real-world examples for anybody facing depression in their own lives. This book is a must-read for anybody dealing with depression, whether their own or that of a loved one.
7. Maybe You Should Talk to Someone by Lori Gottlieb
Lori Gottlieb, a therapist, received a taste of her own medicine when she found herself on the therapy couch following an event that left her terrified and bewildered. She has the credentials to be a doctor. Still, her experience has made her a patient as well—her viewpoint has broadened her to comprehend and feel all sides of a therapy session.
She addresses the facts and falsehoods we all tell ourselves in this funny, engaging narrative of self-discovery, analyzing the devastation they may bring when allowed to run amok. "Perhaps You Should Talk to Someone" will make you feel heard while also urging you to open up and reach out to those who are willing to listen.
Jarrett Krosoczka's kindergarten teacher invites him to create his family, complete with a mother and father. But Jarrett's family is even more difficult. His mother is an alcoholic who is in and out of recovery and Jarrett's life. Jarrett has no idea where to go for his father or even his name. Jarrett lives with his grandparents, two very noisy, loving, and opinionated individuals who felt they were done raising children until Jarret came along.
Jarrett spends his youth attempting to make his out-of-the-ordinary existence as normal as possible, finding a means to express himself via painting even though very little is said to him about what's going on. Only as a teenager can Jarrett begin to put together the reality about his family, confronting his mother and searching for his father.
Hey, Kiddo is a tremendously important book about growing up in an alcoholic home and discovering the art that helps you survive.
Alyssa Sheinmel, New York Times bestselling novelist, provides a compelling mystery as well as a delicate and emotional investigation of the secrets that may hold us back—and even destroy us.
After discovering dead on the cliffs outside her dormitory, Ellie Sokoloff is desperate to find out what happened to Eliza Hart, the most popular student at Ventana Ranch boarding school. Eliza was, after all, Ellie's childhood closest friend.
Never mind that Eliza has been spreading nasty accusations about Ellie since she came to school, labeling her a liar and a stalker, when all Ellie wanted to do was renew their old relationship. Ellie's claustrophobia, for example, restricts where she can travel and what she can accomplish. Or that Ellie's suitemate, Sam, is the only one who will aid her… because Ellie appears to be the prime suspect to everyone else.
Will Ellie be able to clear her name and unravel the mystery behind Eliza's death? Her search for the truth will lead her to facts she never expected to find, taking her deep into her recollections of her youth with Eliza Hart.
10. Be calm: Proven Techniques to Stop Anxiety Now by Jill Weber
Jill Weber, Ph.D., is a clinical psychologist who works with people from all walks of life to help them manage their anxiety. "Be Calm" organizes all that information into three categories: feelings, behaviors, and ideas.
Each part focuses on the significant anxiety symptom that an individual is experiencing and explains it, tactics for controlling it, and a road to inner peace. It's simple to read, comprehend, and apply to your life, no matter what scenario you're in.
Conclusion-
The books on this list cover a broad spectrum of mental health concerns and provide tools to manage difficult times in life. Doctors and mental health professionals wrote some books listed. In contrast, others were recommended by mental health professionals who use the books with their patients. Several mental health books for students were highly rated and written by people who've dealt with mental health issues.
Tell us in the comments which other mental health books for students you have read and share them with us. 
Take care of your mental health, and keep reading our weekly blog posts.